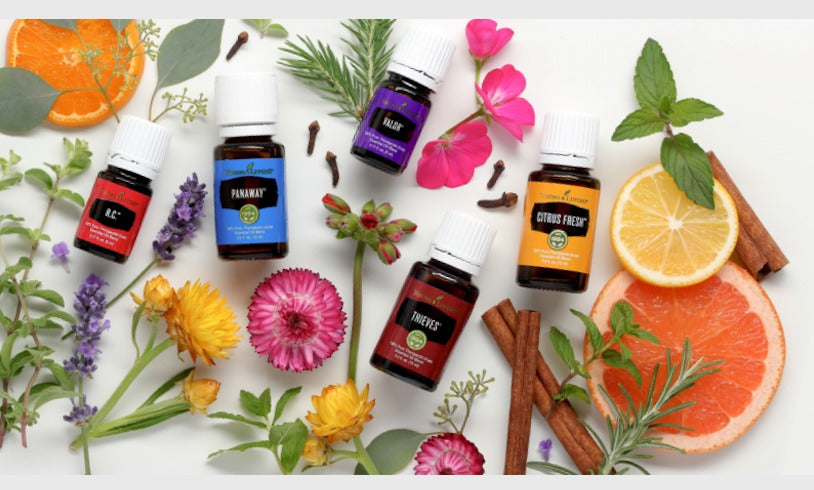 Young Living is a company with a long history in innovative product development and high quality established in the 1990's. It is known for its therapeutic quality essential oils (which can be used as supplements and herbal medicine that is many times more concentrated than dry herbs or tinctures), nutritional supplements and personal care products infused with essential oils.
You can buy Young Living products from qualified retailers such as us. Alternatively, you can order online from Young Living as their member, and this option allows you to order from anywhere in the world.
The full range of Young Living products (globally) consists of over 400 items.
In fact, the Hong Kong market has more than 200 products from Young Living's global product list.
Those are the ones you can purchase from our shop. (You can come to our classes or our shop to check them out.) Most of the nutritional supplements from Young Living are infused with therapeutic essential oils and are impressive in the support of hormone balancing, detoxification, healthy immunity and so on. The skin care and personal care products are generously infused with therapeutic quality essential oils.
We can help you set up your own Young Living account so you can order these products for personal use purpose.
For that you can sign up either as a "Retail Customer" or "Wholesale Member". And we feel we need to let you know so you can choose. You do NOT need to "distribute" any products to obtain wholesale pricing. The company does not spend a lot in marketing and hiring sales rep, instead they reward its happy customers who refer.
Wholesale Member
Enjoys 24% off retail price
NO obligation to distribute any products, or to order every month
Has the potential to earn commissions from referring
(Referring is entirely optional and most Young Living "distributors" are users who want to enjoy a better price)
Eligible for joining the Essential Rewards program (can save more)
Retail Customer
Pays FULL retail price (the price we sell at)
Do NOT qualify for commissions
Is not eligible for the Essential Rewards program

(One can request to change their Retail account to be a Wholesale account with Young Living anytime.)
Click on images below to view Full Product Guide (Left) or the Hong Kong Product Guide (Right) -
(Please check with us or Young Living the most current product list and availability. These product lists are for reference only.)
Contact Us to help you or create your Young Living Account here
Please fill in #1360570 in both the Enroller and Sponsor field as you create your account on line.
And email us so we can follow up with you and provide support.
If you want to SAVE EVEN MORE than the 24% off, we recommend the Essential Rewards program. Click here for details >>>
Additional note
It does not matter where your account is set up, you can order products with Young Living and specify delivery destination in all regions it can deliver to.
If you are setting up your account in Hong Kong, there is no need to fill in the social security # or postal code (just enter "NA" or something).
You can request to change location later if you relocate.
The choice of starter kits depends on where your account is set up. Click here to view Starter Kits available for Hong Kong.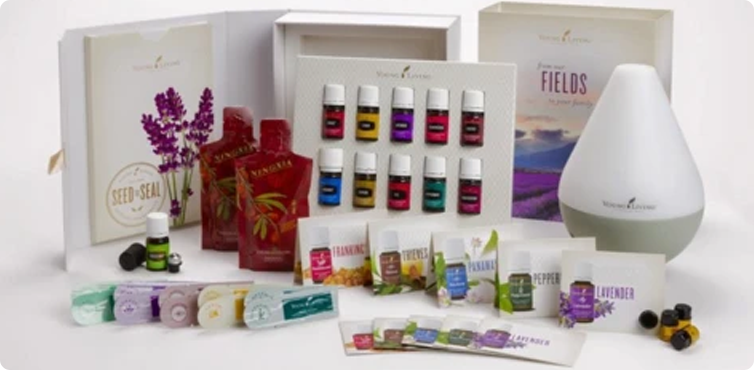 Benefits of creating your Young Living account with i-Detox
Receiving on-going product usage guidance
Getting support from us for your contacts who want to learn more
Enjoying administrative and logistic support in managing your Young Living orders (e.g. consolidating your i-Detox orders and Young Living orders in one delivery to you)
If you want to SAVE EVEN MORE than the 24% off, we recommend the Essential Rewards program. Click here for details >>>